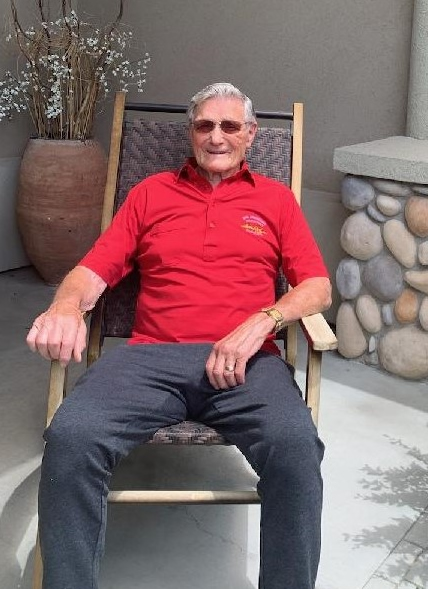 Clarence left family farm at an early age.

Started his life in the oil patch.

Spent 2 years in the Army: (1/15/57 – 1/15/59).

Worked in the oil patch all his life, as that was all he cared to do (pulling slips was his start).

Married Carol Riggs, in Plentywood, Mt (July 12th, 1963)
July 12th was their 58th anniversary.

They celebrated their anniversaries at the wildcatter's over the many years He was actively involved.

Clarence started Hi-Line trucking Inc. shortly after he got married:
They had two sons John & Wayne.

The Wildcatter's was always a lot of fun for Clarence & Carol, They enjoyed seeing old friends and meeting new ones.

Wildcatter's and Senior Wildcatter's was a big part of their lives for over 40 years.

Played in the Wildcatter tournaments from 1974 to 1994.

Played in the Senior Wildcatter tournaments from 1995 to 2016.

It was great, Thank you to all the hard working people who made it the success it still continues to be today.