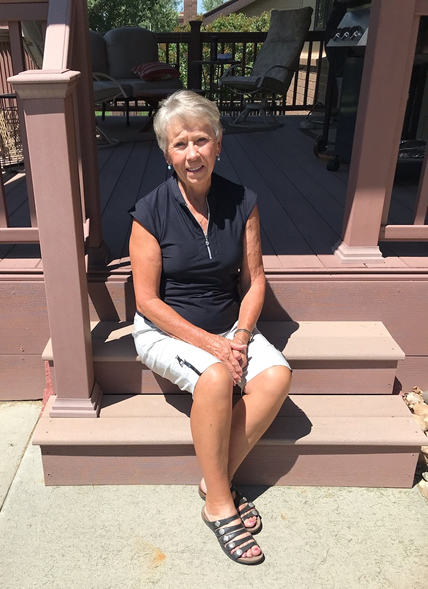 I was born in Casper and raised on a ranch 20 miles east of Midwest.
I came to Casper in 1967, worked at the Employment Security Commission (where I met Don Basko), raised two children, and I started playing golf in the 70"s. I've spent many years trying to get better, it hasn't happened but I'm still "swinging the clubs".
I personally have never been involved in oil, my husband, Joe Cisneros, retired from Amoco after twenty-five years with them. However, oil has afforded us a pretty nice living and made it possible to PLAY GOLF.
I think the first year I played in the Senior Wildcatters, thanks to my good friend, Glenda Boyle, was either in 2010 or 2011. It's been great fun and I've made some new friends through the years.
Thank you, Senior Wildcatters, for inviting women to join your tournament, it's been fun!!